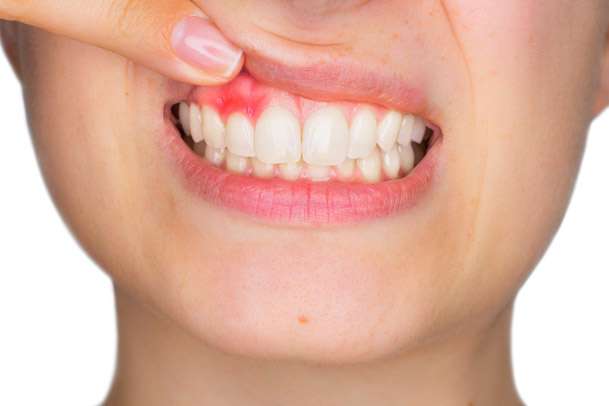 Periodontics for Infection of the Gums
Many people suffer from gum disease – few of them know it, however.
Periodontitis is an illness that affects the periodontium. A healthy tooth sits in pockets of the jawbone and is held by collagen fibers. Periodontitis leads to an infection of the gums, the fibers, and the bone. The result is a deterioration of the neighboring jawbone which leads to a loosening of the tooth, in some cases even tooth loss.
After cavities, periodontitis is the main cause of tooth loss in adults over 40.
Gum Disease
The causes of gum disease vary. Some include smoking, severe teeth grinding and jaw pressing, stress or hereditary causes. Gum disease is usually triggered by deposits of bacteria.
To prevent premature tooth loss or to protect prosthetic teeth, it's absolutely essentially to treat gum disease early on.
Periodontitis treatment is one of our offices' specializations. Our highly trained professionals conduct a routine dental cleaning that prevents the emergence of gum disease. Afterwards, the periodontium is cleaned gently using ultrasonography.
After successful completion of the treatment, we enroll our patients into an individualized recall prophylaxis program. This way, we're able to prevent the occurrence of a new infection.
This is what our patients say