CEREC DENTAL CROWNS
in Wiesbaden
Beautiful crowns
in the highest quality
with the latest digital technology.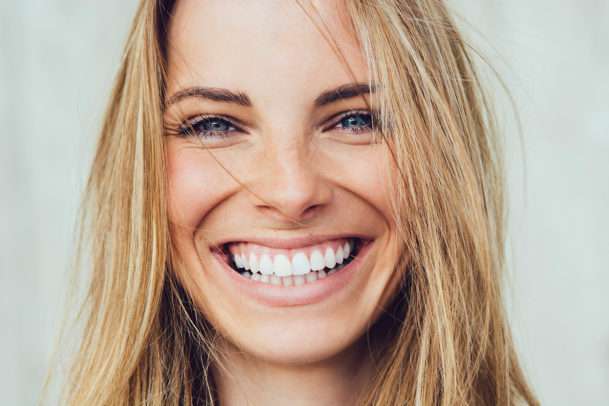 You need a filling or a crown. It should be tooth-colored, inconspicuous, hardly noticeable.
With CEREC crowns, we offer robust, long-lasting and aesthetically pleasing prostheses that can hardly be distinguished from a natural tooth. The ceramic used is biocompatible and won't change color. Your advantage: no unpleasant imprints, just a modern digital scan.
AT A GLANCE

No uncomfortable molding compound

High-quality metal-free material

Extreme precision

Long term supply

Outstanding aesthetics
DIGITAL DENTISTRY MEETS CRAFTMANSHIP
For years we have successfully made use of digital process chains in our office and laboratory. Such processes allow us to digitally model, plan and execute essentially all of our restorations of teeth or bridges.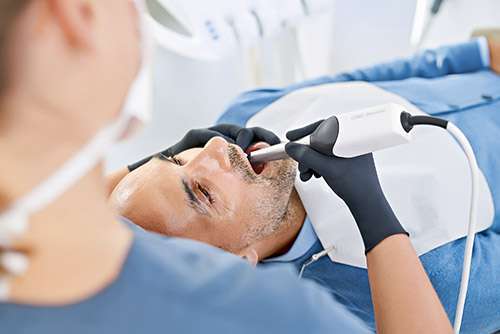 Digital impression of the tooth
Digital Modeling
In most cases today, after a tooth is scanned, its image is digitally transferred to the laboratory or directly to a 3-D printer (a dental mill). We hardly make use of analogue dental impressions. Working digitally not only speeds up the entire process but also prevents the potential sources of error that are associated with classical impression techniques.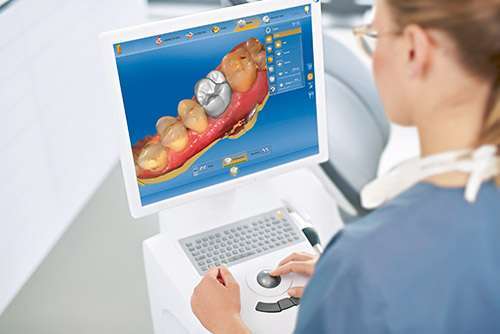 Creation of the CAD / CAM model
Computerized Fabrication
We use a computer to design and optimize a CAD/CAM of either the tooth to be treated or of a gap between teeth.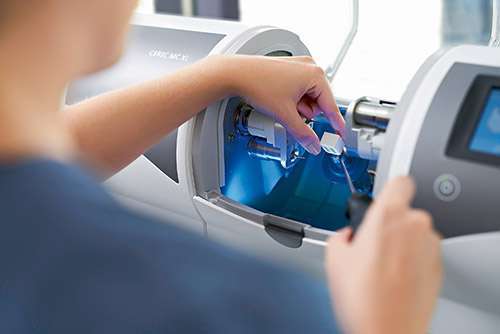 Manufacture of precisely fitting dentures
Craftsmanship and Coloring
We then decide if the dental prosthesis should be produced using traditional craftsmanship or a computerized CEREC-milling machine.
Together with you, the color of your new prosthesis will be discussed and decided upon, primarily based on the color of the neighboring teeth. Depending on the arrangement and the situation, your new tooth may even be prepared within a few days without the use of a temporary prosthesis.
A DENTAL PROSTHESIS IN JUST ONE SESSION
– THE PROCEDURE –


The area in question is photographed


A 3D model of your dental prosthesis
is created on the computer


The data is transferred
to a milling machine(3D-printer)

The prosthesis is abraded and refined
from a monolithic ceramic material


Your new tooth is implanted
This is what our patients say